We've trained over 3,000 people to safely use the industrial tools in our makerspace since 2016 -- and now we're bringing that curriculum to your living room! Join us and learn basic safety and tool usage for our wood shop, metal shop, welding area, laser cutters, CNC routers, and sewing shop.
These safety classes are required before you can use our shops in person. Take one or more of these online courses (free), then register for a hands-on test-out Skill Show at our facility in Baltimore ($55) on our homepage.
Both the online course and in-person portion need to be completed for shop and machine access.
Learn how to safely use state-of-the-art equipment like our CNC routers, laser cutters, embroidery machine, and more!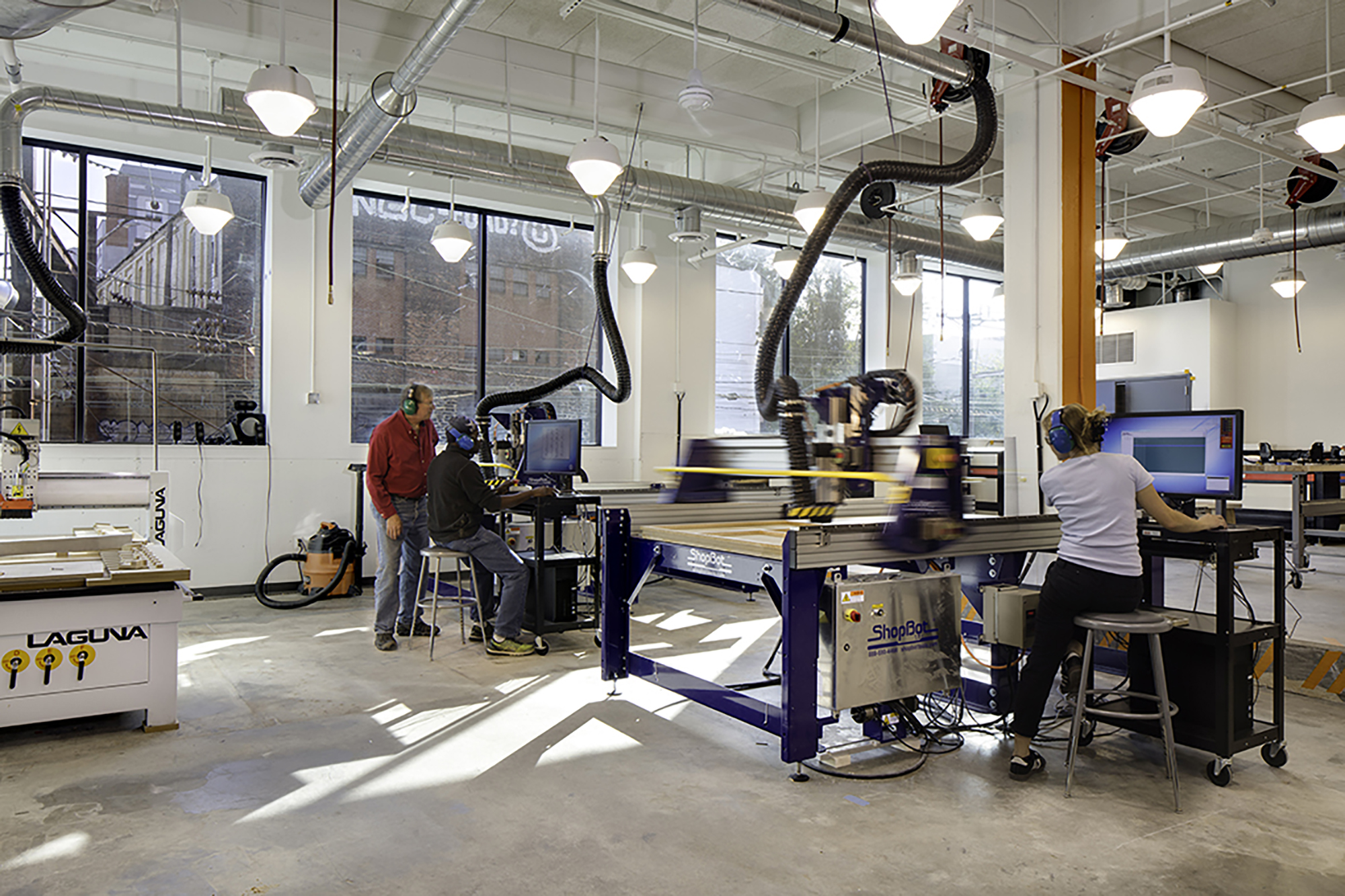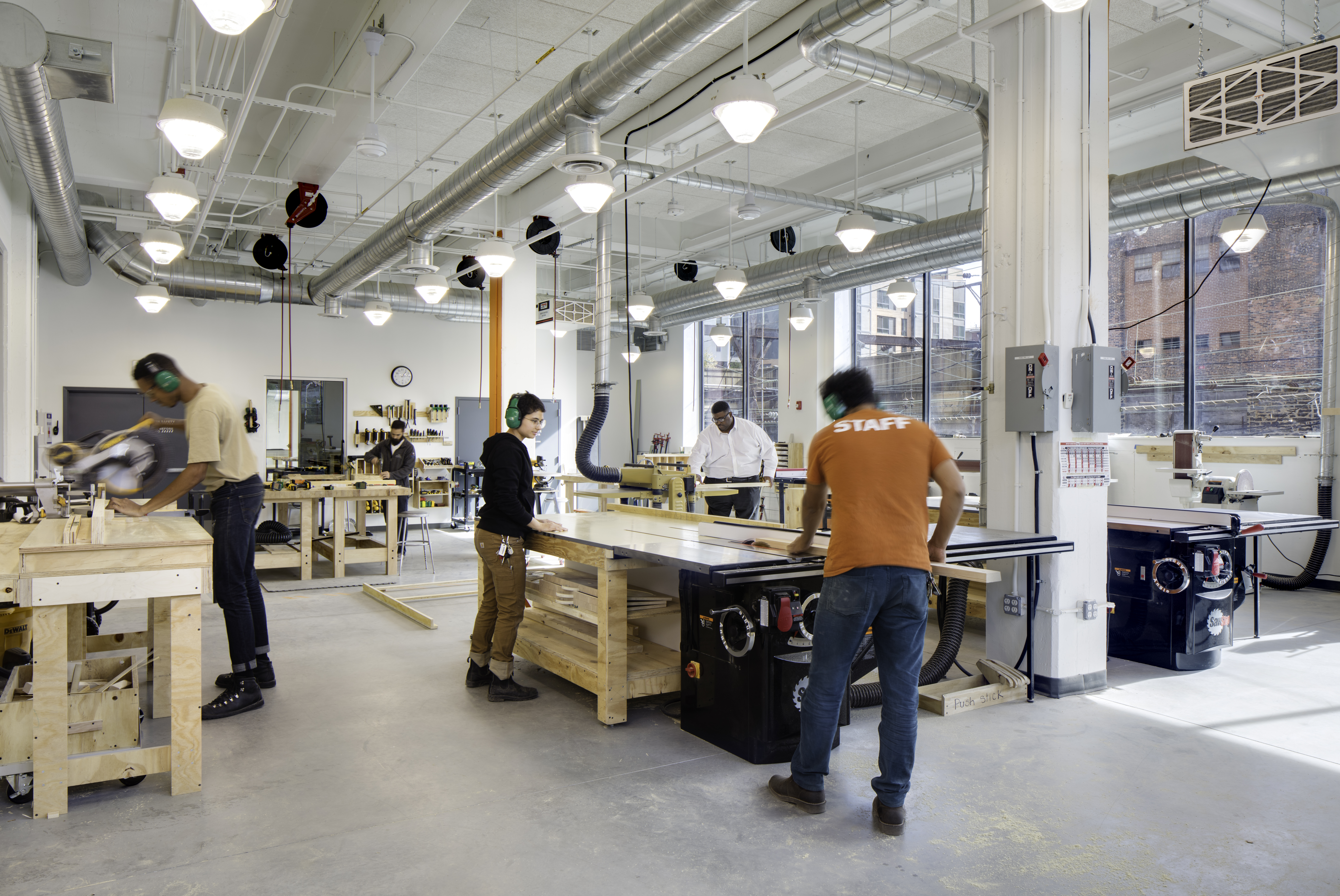 One of the largest nonprofit makerspaces in the United States, we have 34,000 S.F. of workshops, classrooms, studio space, and a coffee shop available for you to use. Learn more about our facilities, community, and classes at www.openworksbmore.org.